Colin Kaepernick gets benched for Blaine Gabbert Colin Kaepernick's fall from grace his been amazing to watch this season. Kaepernick has thrown only 2 touchdowns to 5 interceptions, and a total QBR of 38.57.However, Kaepernick's confidence might be even worse than his stats, as he is now hesitant to throw to completely wide-open receivers. While 49ers coach Jim Tomsula has been resistant to a quarterback change, another mediocre performance from Kaepernick could send him to the bench. Against a Giants defense that has played surprisingly well, (especially when it comes to stopping the run which should hinder Kaepernick's ability to run) there is a good possibility that Giants fans might see Blaine Gabbert at some point of the game.
Rams pull off another upset
The Rams are the biggest tease ever. One week, they beat the Seahawks, then the next two weeks, they are losing to the Redskins, and a Ben Roethlisberger-less Steelers. Then, they are back to beating top teams in the league such as the Cardinals. It's obvious that the Rams, from both sides of the ball, play up to better opponents, so it wouldn't surprise me to see this team pull off the upset. The Rams front four is good enough to contain Aaron Rodgers, and  my boldest prediction for the game; Todd Gurley's coming out party continues again as he rushes for around 150 yards and 2 touchdowns.
CJ Spiller destroys the Eagles
Patience is key, and the Saints knew when they signed CJ Spiller, that they would have to wait a while before they let him back on the field. Finally healthy, Spiller showed last week that he can have a similar role to the one of Darren Sproles. Spiller can return kicks, run the ball well, and catch passes out of the backfield. Against an Eagles team that resembles a dumpster fire, Spiller could have the best game of his season. My prediction: Spiller runs for 100 yards, 1 touchdown and catches around 40-50 yards and a touchdown.
Lions get their first win over the Cardinals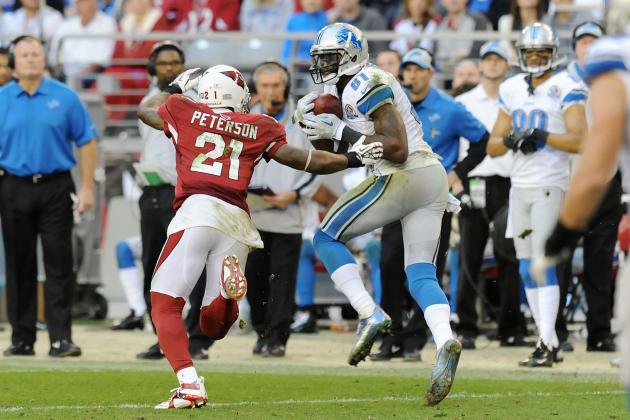 The Lions are the only team in the NFL without a win. They have been riddled with overall poor play and bad luck. However, this weekend, the Lions might get their first win against the Arizona Cardinals. The Lions should enter this game with an extra sense of urgency, and have a perfect shot at winning against a Cardinals team that is coming off a tough loss to the Rams. And it's not like the Lions don't have the talent to succeed. They still have playmakers on offense such as Ameer Abdullah, Golden Tate and of course, Calvin Johnson. And while their defense has struggled, they played fairly well against the Seahawks last week. Now granted, the Seahawks offensive line is terrible, but the combination of Ezekiel Ansah and Haloti Ngata should continue to be disruptive against the Cardinals.
The Bengals stay undefeated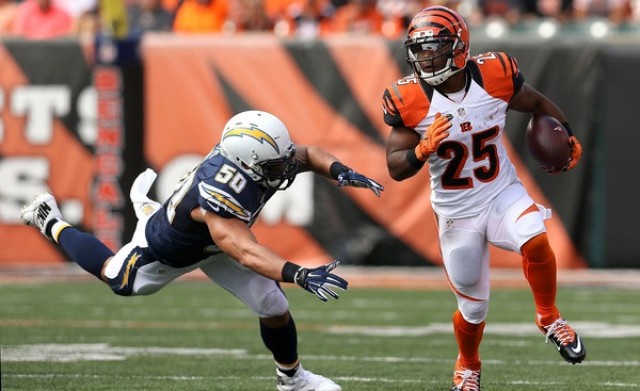 The Bengals are arguably the most impressive team in the NFL. The Seahawks meanwhile, whether you blame their struggles on the offensive line, a literally non-existent running game (both Marshawn Lynch and Fred Jackson are out), or even a Super Bowl hangover, are  just flat-out struggling. While they were extremely lucky to get a win against the Lions (who are currently without a win), their good fortune should run out against a stout Bengals defense. And while we all know how the good the Seahawks defense is, are they good enough to stop an extremely talented Bengals offense? The Seahawks defense have limited their opponents to only 10 points in the past two weeks, but let's remember who they faced; Jimmy Clausen and Matt Stafford, both of whom, are not what one would consider "solid" NFL quarterbacks.
UPDATE: Well, looking back on my predictions, some of them were right and some were way off. Let's start with the good news. I correctly predicted a Bengals win over the Seahawks and I came close to predicting the total amount of rushing yards Todd Gurley would run for against the Packers (144, I predicted 150).
Now let's look at my predictions that were way off.
I predicted the 49ers to eventually bench Colin Kaepernick during the Giants game. While another "franchise" quarterback got benched (Matt Stafford), it wasn't Colin Kaepernick. Instead, Kaepernick played much better (which isn't really saying much) than in the previous weeks. Kaepernick getting benched midway through the season isn't completely out of the question though.
I was so confident that the Lions would beat the Cardinals. Instead, the Cardinals won 42-17, and even worse, starting quarterback Matt Stafford was benched for Dan Orlovsky. Whoops.
I predicted Cj Spiller to breakout against the Eagles. He ran for only 10 yards and caught 3 passes for -9 yards.
Lastly, I predicted the Rams to pull off the upset at Green Bay. While the defense created pressure and picked off Aaron Rodgers twice, the offense besides Todd Gurley and Tavon Austin was ineffective and turnover-prone.
NFL Gridiron Gab Newsletter
Sign up to receive our NFL Gridiron Gab newsletter, and keep up to date with all the latest NFL news.