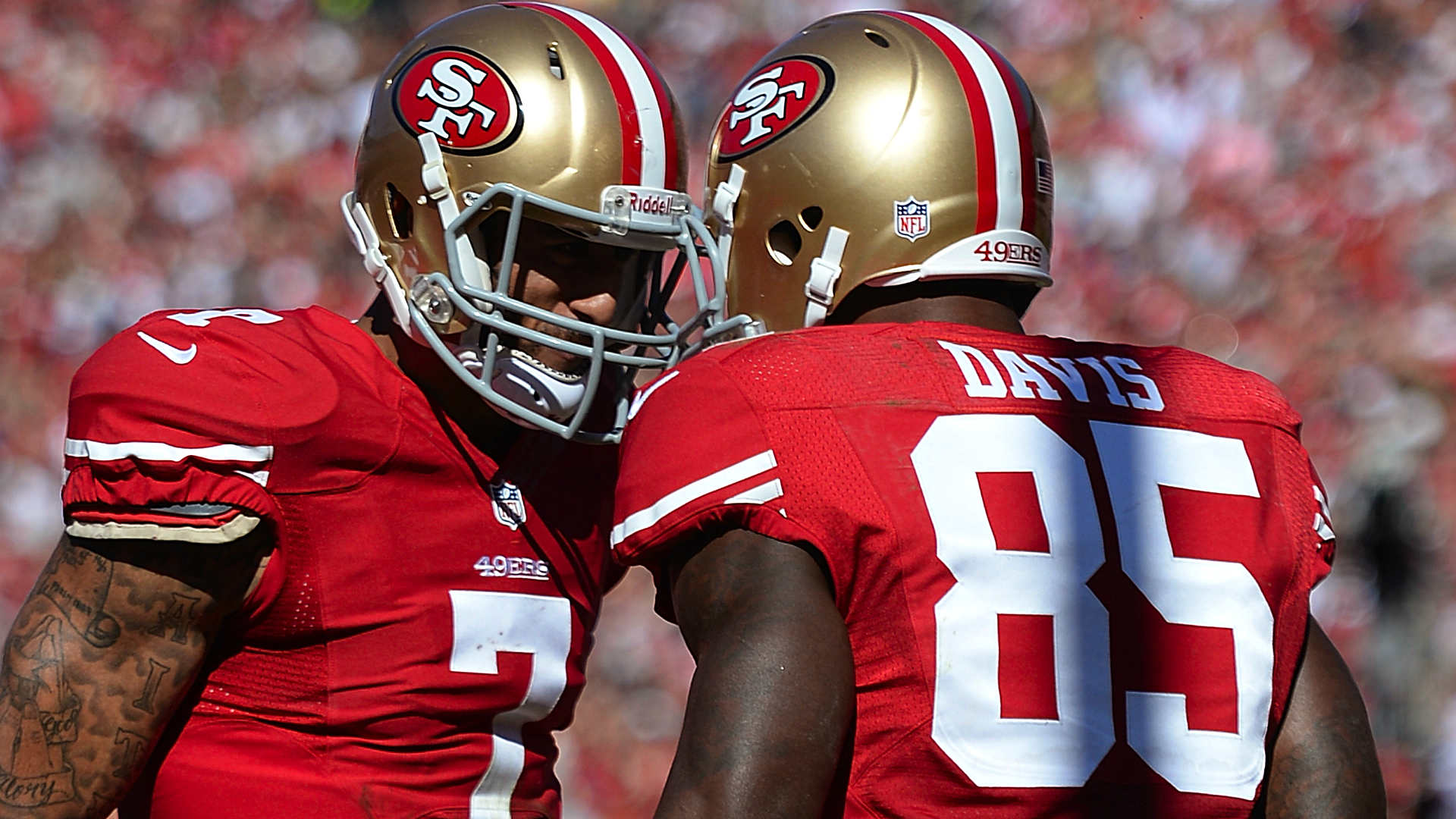 Colin Kaepernick's future in San Francisco just got murkier.
Reports have surfaced recently that there is an inner turmoil in the 49ers locker room over quarterback Colin Kaepernick. Now, according to  Matt Maiocco, a recent altercation between Joe Staley and Vernon Davis occured after the week 4 loss to the Packers, when head coach Jim Tomsula called a meeting in hopes of discussing the offense's struggles. After Kaepernick left the room, tight end Vernon Davis reportedly called out and criticized Kaepernick while Joe Staley came to Kaepernick's defense. The exchange reportedly became heated and maybe physical between the two players.
According to Cam Inman of the San Jose Mercury News, Vernon Davis denied any altercation with Staley.
"No, I didn't call Kap out," Davis said at his locker Thursday. "I don't know where you got that from. I didn't call Kap out at all.It's not my job or my role, to call Kap out. I let coaches do that. We're all together. There's nothing that can separate any of us. We're inseparable, I would think. Me, Kap, Joe are all on the same page. We're captains, we're leaders so we have to stay together in order for things to happen."
The three men reportedly "cleared the air" days after the incident and coach Jim Tomsula compared an incident like this to an Italian Dinner argument.
The 49ers are a franchise in turmoil and with their current record at 2-5, more reports like this could surface soon.